"Here … where the land ends … and the sea begins …" the words of one of the most importante Portuguese pets from all times, can be sees at Roca Cape in Sintra Portugal, a visit to it, it´s a must and just about thirty minutes by car from the city of Lisbon.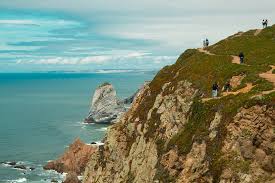 Roca Cape or Cabo da Roca its considered the most western parte of Continental Europe, 150 meters high of the sea, which it makes it very windy ( many in winter ), we advise you to dress a jacket during its visit.
A fantastic landscape of course the immense Atlantic Ocean, it´s diverse flora and some unique species, being the object of several studies from allover the world, extend to the geomorphology, flora that used to sustain the erosion due to strong winds.
There are a lot of things to do for the most adventurous visitors, however to do it  have clothing and equipment to do so, and it can be dangerous since time to time the Portuguese protection services have to rescue people in places with difficult access.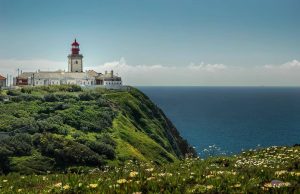 Here you will find the oldest of the Portuguese light house , part of the six lighthouses built by the great Portuguese prime minister Marquis  de Pombal in the 18th century, the second oldest in Portugal, composed of sixteen lamps of Argand with parabolic reflectors running in oil.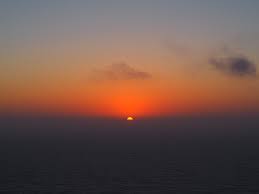 One of it´s greatest attractions is definitely  its Sunset, the approximate time of it diverges with the season of year, however without doubt the most interesting period will be between spring and summer between April and September.